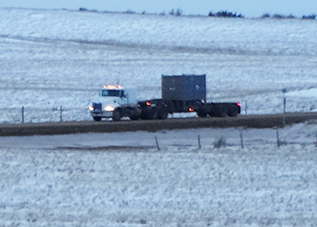 Health, Safety & Environmental
OSHA has issued a hazard alert related to the health impact of silica dust in frac sand. And our proprietary process and equipment addresses many of the issues other solutions cannot.
The SandBox solution will:
Reduced road traffic
Reduced personnel on frac site
Eliminate silica dust particles
SandBox's process eliminates the need for multiple frac sand transfer points so the silica particles stay "inside the box," rather than being released into the air at the well site.
---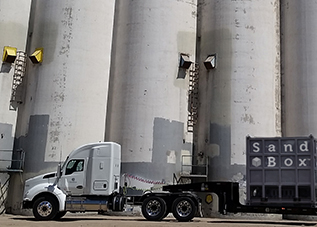 Lower Operating Costs
The SandBox solution lowers costs by providing a safer, more efficient solution; eliminating proppant delivery bottlenecks; reducing unnecessary capital investments and more.
Reduce capital investments by eliminating the need for:
SandKings/movers
Silos
Pneumatic trucks
Conveying equipment
Improve efficiencies and reduce costs by:
Getting rid of scheduling issues (delivery)
Reducing the number of trucks/trailers (delivery times of 5 minutes)
Eliminating demurrage (rail and trucking)
Setting up mobile transload facilities almost anywhere to reduce the distance from transload to well site
Eradicating issues relating to rail shrinkage and contamination
---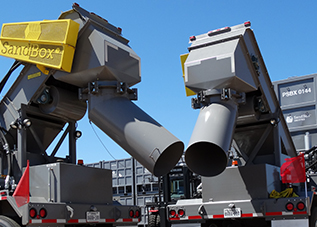 Proppant Quality
The patented SandBox process eliminates several steps in frac sand transport, which allows our customers to receive delivery of higher quality proppants at their well site.
Maintain proppant quality by:
Eliminating product shrinkage on the rail
Reducing sand degradation by eliminating transloading steps
Eliminating contamination